https://aeon.co/essays/what-does-the-return-of-mercenary-armies-mean-for-the-world
what does the return of mercenaries armies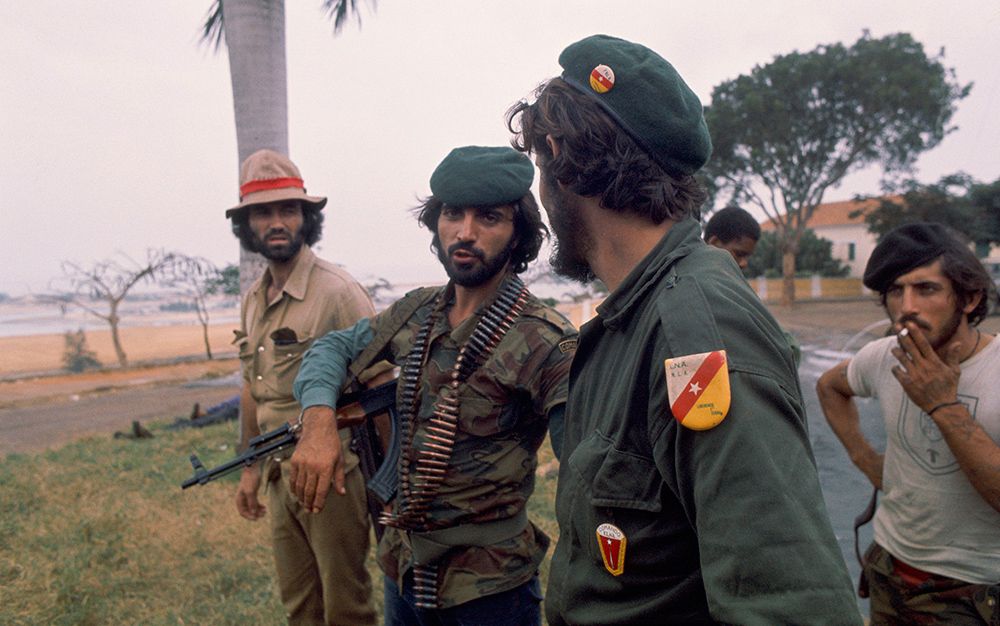 It is a familiar story. A superpower goes to war and faces a stronger-than-expected insurgency in distant lands, yet has insufficient forces to counter it because of political and military constraints. The superpower decides to hire contractors, some of whom are armed, to support its war effort. The armed contractors prove to be both a blessing and a curse, providing vital security services to the campaign, yet at times killing innocent civilians, causing strategic setbacks, and damaging the superpower's legitimacy. Without these contractors, the superpower could not wage the war. With them, it is more difficult to win.
The armed contractors in question are not in Iraq or Afghanistan but in northern Italy, and the year is not 2007 but 1377. The superpower is not the United States but the papacy under Pope Gregory XI, fighting the antipapal league led by the duchy of Milan. The tragic killing of civilians by armed contractors did not occur in Baghdad but in Cesena, 630 years earlier. The military companies employed were not DynCorp International, Triple Canopy or Blackwater, but the Company of the Star, the Company of the Hat and the White Company. Known as free companies, these for-profit warriors were organised as corporations, with a well-articulated hierarchy of subcommanders and administrative machinery that oversaw the fair distribution of loot according to employees' contracts. CEO-like captains led these medieval military corporations.
The parallels between medieval and contemporary private military companies (PMCs) are strong. Today, the US and many others hire contractors to fulfil security-related contracts in the world's most dangerous places. In the late Middle Ages, such men were calledcondottieri – literally, 'contractors' – who agreed to perform security services described in written contracts, or condotte. Both modern and medieval contractors were organised as companies, their services available to the highest or most powerful bidder for profit. Both filled their ranks with professional men of arms drawn from different countries and loyal primarily to the paycheck. Both have functioned as private armies, usually offering land-based combat skills rather than naval (or aerial) capabilities and deploying force in a military manner rather than as law enforcement or police.
Mercenaries are back. Once brandished as villainous outlaws, they are emerging from the shadows to once again become a mainstream instrument of world politics. The United Arab Emirates (UAE) has hired hundreds of Latin-American mercenaries to fight the Iranian-backed Houthis in Yemen. After years of struggling against Boko Haram, Nigeria finally employed mercenaries to do the job, and they did. Russia's President Vladimir Putin has sent mercs to 'liberate' eastern Ukraine, a conflict that still simmers. Mercs are reportedly working in parts of Iraq.
States are not the only consumers in the market for force. The extractive industry and humanitarian organisations hire mercs to protect their people and their assets in the world's most dangerous places. Arsenal ships full of armed contractors act as privateers in the Gulf of Oman and other pirate-infested waters. Mercenaries stalk cyberspace as 'hack-back companies': cybermercs who will hack those who hack their clients, deterring hackers in the first place. In 2008, the actress Mia Farrow considered hiring Blackwater to stage a humanitarian intervention in Darfur to end the genocide there. Some, such as Malcolm Hugh in Privatising Peace (2009), think that mercenaries should augment thinning United Nations peacekeeping forces, an argument with some merit. Others have suggested that the international community use them to defeat Daesh/ISIS, and the super-rich have toyed with the possibility of using mercenaries for their own purposes. More...in link...