http://www.gdnonline.com/Details/554156/Saudi-woman-co-pilot-on-her-official-debut-flight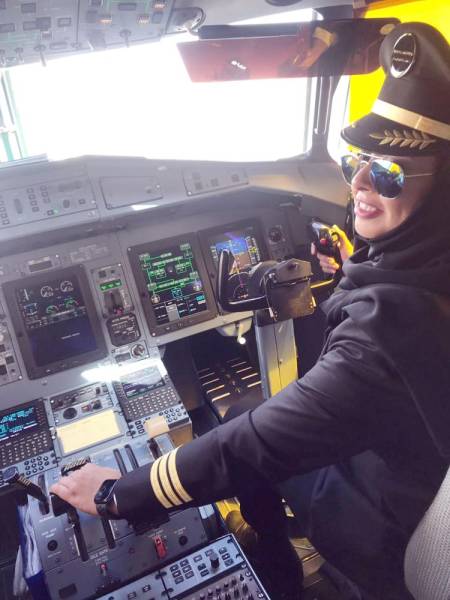 (Image courtesy: Okaz)
Saudi: Yasmine Al Maimani has become the first Saudi woman to fly a plane, six years after graduating as a professional pilot.
Fourth months ago, she joined Nesma Airlines, which is a Saudi Arabian airline that operates scheduled domestic flights within Saudi Arabia as well as international regional flights.
Al Maimani obtained her licence as a professional pilot from the Saudi General Authority for Civil Aviation (CAA) in 2013.
She applied to Nesma Airlines among 75 candidates and was accepted among 11 who succeeded in the admission tests.
They first attended an intensive course in Saudi Arabia before training successfully on flying ART planes in both Madrid and Jakarta.