https://www.shethepeople.tv/news/iranian-doctor-shirin-rouhani-dies-while-treating-coronavirus-patients?fbclid=IwAR0dyyBOYxf-MU_IoWLwt39LmmEiWXyYxaQhjNjJhI4pjhF3_6xooU935ho
by Ayushi Aggarwal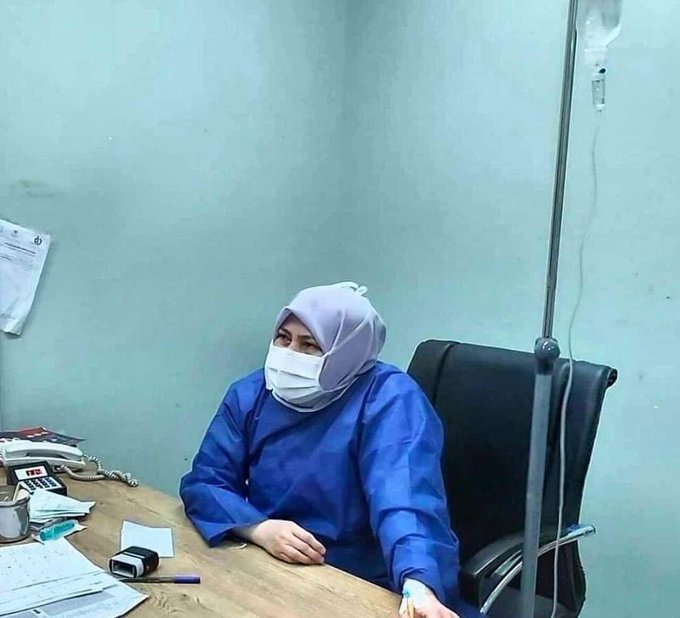 Iranian doctor, Dr Shirin Rouhani lost her life while treating coronavirus patients. Due to the lack of doctors and medical staff to assist such a large number of patients, she kept treating patients until her last breath. She herself was on IV while treating patients.
Dr. Shirin Rouhani was a physician and general practitioner of Shohada Hospital in Iran, and she lost her life to coronavirus. Although she was moved to different hospitals, she died serving her country's people in the fight against the deadly coronavirus.
Coronavirus
has now become a rapidly spreading crisis the entire world is facing. And we ought to salute doctors who have no option to exercise social distancing. They are the ones working all day and night dealing with the widespread of the disease.
High mortality rate among medical staff
High mortality rate among nurses taking care of coronavirus patients, Mohammad Sharifi Moghaddam, Secretary-General of the Nurses Home in Iran stated: "The coronavirus's high mortality rate of nurses reflects the inadequacy of the country's health authorities, especially the Nursing Assistant of the Ministry of Health and the nursing system. Necessary measures are not provided to maintain the health of nurses. From the shortage of masks, gloves, scrubs and other equipment to the shortage of nursing staff that has forced nurses to care for more coronavirus patients in hospitals."
Doctors and medical staff from all over the world are leading this battle against Coronavirus from the front. They truly are the real heroes selflessly doing their duty, putting their own lives at risk and saving the world. The best we can do is appreciate their efforts and support them by co-operating and staying at home. They are putting their families, their food, their sleep everything on low priorities to save people they don't even know.
Ayushi Aggarwal is an intern at SheThePeople.TV